Translators from all over the world will gather in situ (or via internet connection) at the birthplace of Dylan Thomas, 5 Cwmdonkin Drive, Swansea on 25th March from 10-30am to 9-00pm, for a unique event to celebrate the international impact of his poetry and to engage in instantaneous translation and performance. The event is led by Cardiff University in collaboration with the Learned Society of Wales and Swansea University. It is an innovative experiment which brings together acknowledged scholars, artists and musicians, linking them with the creative industries. An exhibition of books of Dylan Thomas in Translation provides visual testimony of his world-wide impact and has been collected by Jeff Towns, the President of the Dylan Thomas Society.
The invited audience will be encouraged to take part in the live-translations with their own comments and suggestions, and these live-translations will be digitally edited and printed in real-time through Book Kernel, an innovative event-publishing platform developed by creative agency Hodcha. Participants will leave the event with their very own live-translated edition of Dylan Thomas poems. Other versions, printed and digital, will follow.
Dylan Thomas in Translation is a one-day event, led by Prof Alexis Nuselovici (Nouss) (Cardiff University). It is hosted by the School of European Languages, Translation and Politics at Cardiff University under the auspices of the ARHC REACT Book Kernel project, with the generous support of the Learned Society of Wales, The Dylan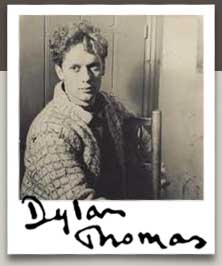 Thomas Society of Great Britain and the Dylan Thomas Birthplace.